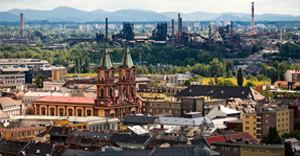 Ostrava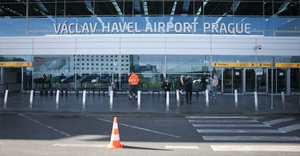 Prague Airport 
Ostrava Airport
Ostrava
Ostrava is a very important city in the North-East of Czech Republic. It is the metropolis of the Moravian-Silesian region and it has got a very strategic position – it is located about 10 km South of the Polish borders and 50 km West of the Slovak borders. The distance of Ostrava from Praha is 360 km, from Brno 170 km, 90 km from the Polish Katowice, and 310 km from Vienna. More information is on Ostrava city website.
From the Prague Airport
The airport nearest to Prague is the Vaclav Havel Airport. To get to the Prague's main railway station (Praha hlavní nádraží) you can use either Aiport Express bus or taxi service phone: 14014. By train with Czech Railways, Leo Express or with RegioJet you can reach Ostrava (Ostrava-Svinov station) in 3 hours.
From the Ostrava Airport Mošnov
The airport nearest to Ostrava is the Leos Janacek Airport in Ostrava-Mošnov situated about 26km/20min far from VŠB-Technical University driving distance. You can take bus or shuttle bus or train services to get to the centre of Ostrava. To NanoOstrava 2017 you have to continue by tram or bus. You can also go by taxi to the address Studentská 1767. The airport has daily direct connections with the Prague and Vienna (Austria). Detailed information you can find on the link.
Travelling by train
If you arrive to NanoOstrava 2017 by train, you get off the train at the Ostrava-Svinov railway station, which is the closest station to the conference place. From the railway station you can continue either by public bus No. 37 (direction Studentské koleje, bus stop Studentská) which bus stop is located right in front of railway station, or you can take tram (Nos. 7, 8, 17- direction Vřesinská, tram stop Hlavní třída). At the railway station is taxi service as well. Detailed information about timetables and public city transport you can find on the link (8, 7, 17, 37).
Travelling by bus
If you arrive to NanoOstrava 2017 by bus, you will probably arrive at the Central bus station. To continue to the NanoOstrava 2017 you can take taxi or tram (No. 8-direction Vřesinská, tram stop Hlavní třída). Detailed information is available on the link.
Travelling by car
You can drive to Ostrava by car from Prague, Brno, Bratislava, Vienna, Katowice etc. Driving from Prague to Ostrava takes about 3h at least, from Brno about 2h, both taking the D1 highway. For using highways you need Highway Vignette in the Czech Republic and you can buy it at petrol pumps, branches of the Czech post or labeled points. It cost for 10 day 310 CZK (about 11 EUR). You can leave your car at your hotel and continue by tram or bus to NanoOstrava 2017 or you can arrive by car to the place of conference, but you have to take in consideration that you can have problem with parking place in the area of the University.